Okay, so it's been a busy portrait season.  I'm sorry I haven't blogged lately guys.  Did you miss me?  No?  Hmmm…well, then.
I have been super busy photographing some of the most beautiful families around lately, which is A-MAZING!  However, I have been seriously slacking on the blogging. So…without further adieu, here's one of the latest families I was able to photograph.  This one is special, because not only is this woman one of my best friends, not ONLY are her boys adorable, but her youngest son is my godson.  And BOTH Jack and Blaine are seriously beautiful, just like their mom.
I think that ALL moms stress out about taking pictures, and even when you're a photographer (like Jenn is), it is STILL stressful.  However, we had a great time playing and didn't spend too much time stressing once the actual session started.  You can tell by Jack's silly faces that we had fun; and Blaine took SO many pictures of his Mom's scarf!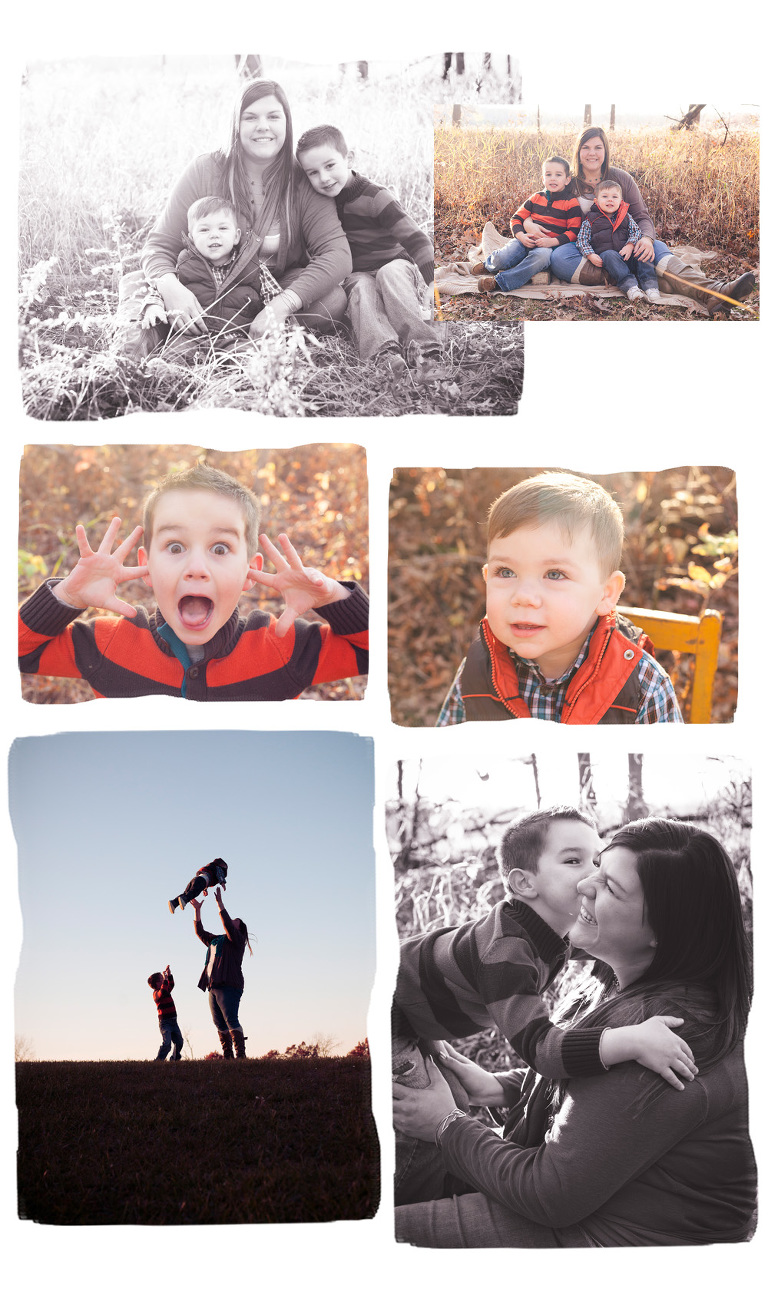 Love you guys!  Thanks for letting me capture your family!
If you would like more information about family photography please check out my website www.rebeccahoylephotography.com!